This is a recipe that I have made countless times, and I was surprised recently, to find that some of my friends have never even eaten these yummy treats.
I shall remedy that by posting my favorite recipe for them so that anyone who wishes can try them.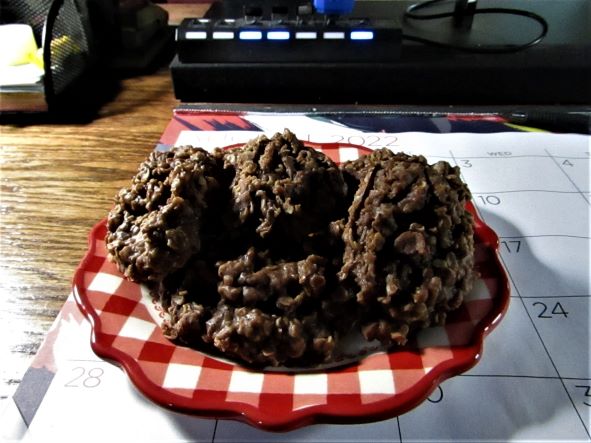 Ingredients
2 cups sugar
1 stick butter
1/4 cup cocoa powder
1/2 cup evaporated milk
Combine in saucepan. Bring slowly to a boil, stirring constantly, and boil for 1 minute.
————————————————————–
Remove from heat and add:
1/2 cup peanut butter
1 teaspoon vanilla
3 cups minute oats
Mix well and drop (by desired sized spoonsful) onto waxed paper.
—————————————–
Cooks note: An eighteen ounce box of oats is exactly enough for TWO batches!!!